Why You Should Open Up Your Fire
The introduction of central heating brought about a trend of closing up fireplaces and installing either gas or electric fires in their place. That, or ridding homes completely of the character of a fireplace altogether. Now, though, in a time when we are becoming more conscious of expenditure and the efficiency levels of our home, it may be time to reconsider those past decisions.
Mark Humphrey, President of Fireplace Warehouse ETC, says: "For well over 200,000 years, mankind has gathered around a fire for food, warmth, and protection from the demons of the night. That tribalism lives in all of us, and is most experienced today at the foot of a fireplace. The primary benefit of a fireplace is that it acts as a focal point for family and friends to gather around to share drinks, lifetime experiences, and so much more. With all the unique architectural fireplace designs that exist nowadays, the décor of your home can be greatly enhanced by your choice. It's much more than something to provide you with low-cost heating; it embodies your unique tastes and places them on display for all to enjoy."
Here's all the reasons you'll benefit from opening back up your fire.
How Open Fires Will Benefit Your Home
Lower Your Bills
Open fires are almost completely free to run. Yes, you have to buy or acquire wood by some means. You can make friends with the local tree surgeon, right?  But the cost will be incomparable to the rising costs of gas and electric that you're already paying out monthly bills for, costing 30-40p per hour respectively. Electric fires aren't even said to emit much extra heat, acting purely as a stylish feature. In this day and age of central heating, surely it's more worth your time cranking up the radiators than using an electric feature which doesn't offer much in the way of warmth or particular beauty. Unlike the open fire.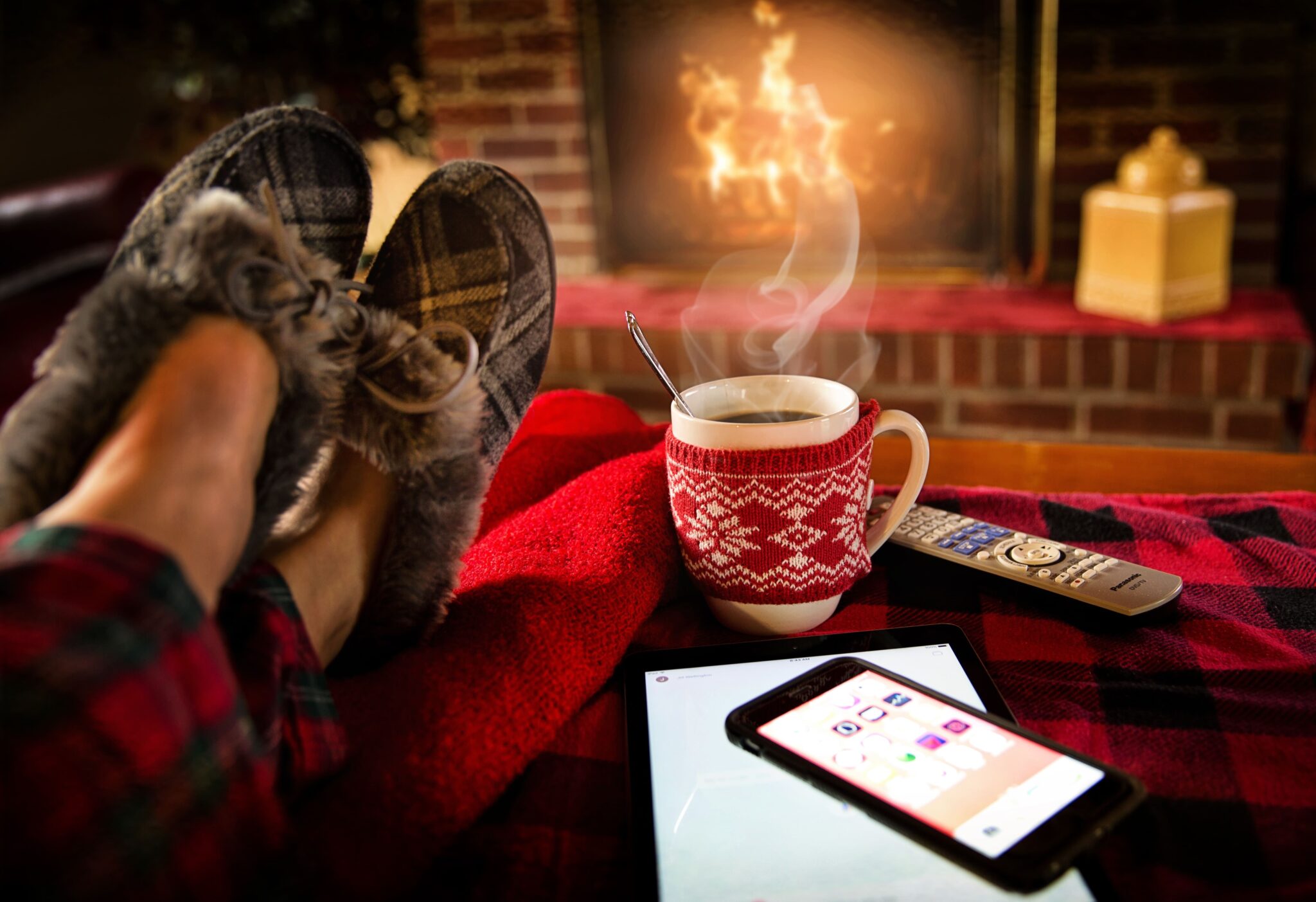 Bring a Cosy Atmosphere
Have you ever heard anyone say there's nothing quite like the gentle hum of an electric fire or the silent flickers of gas? No, that's because no one ever does.
"It may be strictly from an aesthetically pleasing point of view, but curling up on the sofa, the flames crackling and spitting in the fireplace, creates a much stronger ambiance." – Petria Field, Owner of Coco Rose Interiors
It's cosy and it may be all in our heads playing tricks, but it definitely makes the room feel that bit warmer.
For other eco friendly ways to heat up your home and save this winter, check out this guide from the team at service.com.au >>> full guide here
Add Value to Your Home
Turns out building a toasty atmosphere could actually add real numerical value to your home, too. If you're considering selling up in the future, opening up fireplaces is a key feature to upping the asking price, alongside extensions and loft conversions. It has the quality of making a home more welcoming, which assists in selling your home. For a one-off investment, you could see an added value of 5% to your home.
"Top tip: light the fire when you have house viewings to really accentuate that focal point in your home." – I Heart New York
Gamechanger: Pros of a Wood Burner
Cheaper & More Efficient
"The features of a wood burner allow for more control over how quickly logs burn, and therefore how much heat is emitted at specific times." – Solid Start Property Inspections
Closing the vents stops so much air feeding into the wood burner and keeps the wood fuelling for longer, whereas opening up the vents will create a more blazing heat for a shorter period of time.
In terms of cost, you will have to commit to a one-off payment to buy and install your wood burner. However, it won't be long before you're seeing the difference in your energy bills when you find yourself turning the heating on less. When it comes to buying your wood burner, always ask your local chimney sweep or HETAS installer, they will be able to recommend a list of stoves that are appropriate for the room and area you live. You can also use voucher code websites like Discount Promo Codes to save you money, especially at specialist companies like Fireplace World.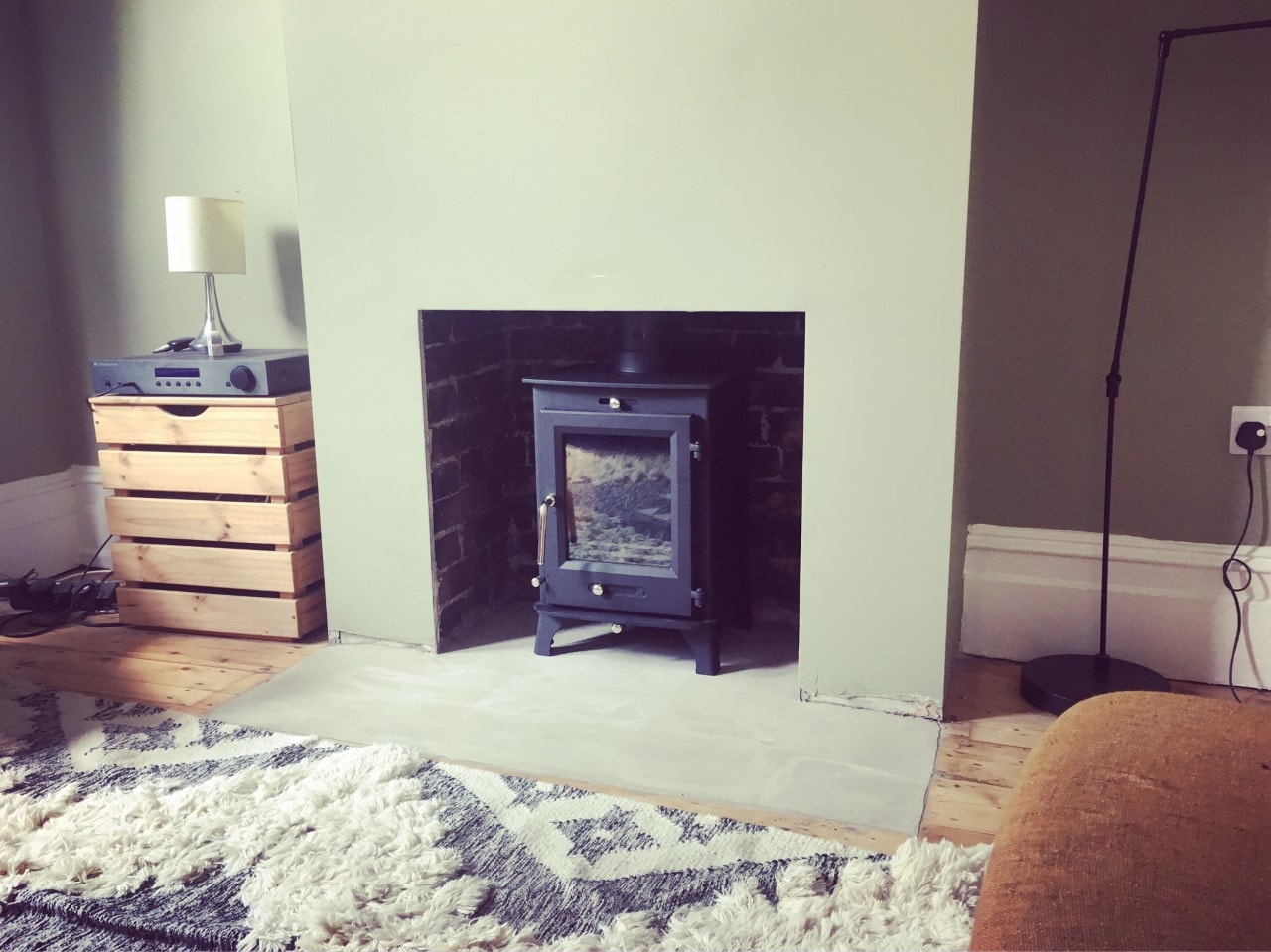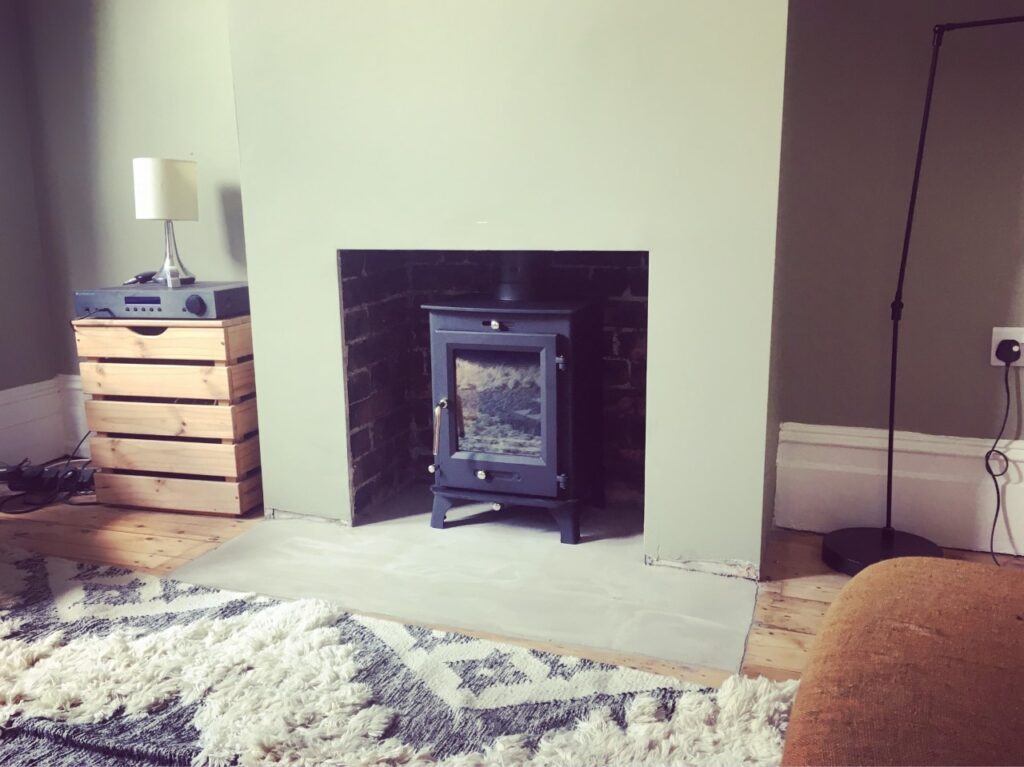 The Best of Both
"With a wood burner, you can enjoy the cleanliness of an electric or gas fire. For those house-proud owners, the mess of a fireplace is contained within the burner." – Debbie Aurelius, Peppermint Fish
This also means there is a far lower risk of anything spitting out whilst you're unaware and causing damage to your home. In equal amounts, you also get the full experience of a real fire.
"You can smell and hear it, ideal for those particularly chilly winter evenings when you can really relish the mood it sets." – Showtime Digital
Maintaining Your Chimney
Now that you've opened up your fireplace and reaped the benefits, curling your toes against the warmth radiating from it as you read or gathered around the TV with your family, it's important to be well-informed on how to look after the fireplace. Both before and during times it's lit, as well as afterwards.
"You should look to have your chimney inspected and cleaned regularly, especially in high periods of usage like the winter." – QMAX Pumping Solutions
We're always on hand to offer advice so you feel equipped to look after your wood burner.
Whilst you have the fire lit, we would suggest always having a non-plastic dustpan and brush around to sweep up any mess left surrounding your fireplace whenever stoking up the fire. Buy a reasonably sized basket so you're not constantly treading through the home bringing in more logs and, subsequently, more mess. It's also important that you burn only non-treated woods, as treated woods may let off harmful chemicals and could even damage your chimney.
"Use dry wood and ensure logs are chopped down to a reasonable size that fits easily into your fireplace." – Da Ricardo's
Really, it's a no-brainer. With options for more house-proud individuals who want minimal mess, as well as offering better costs for efficient heating, it's about time you turned off the central heating and went back to basics.
"Enjoy the ceremony of lighting a fire and keep your home feeling toasty." – Detail Central
After all, there's nothing quite like that first fire of winter, especially when it's a real one.
‍
Please like our Facebook page to keep up to date with our blog, news and offers.
If you would like to arrange a free quotation or have any questions, please feel to contact us on either 0208 351 7164 or [email protected].