SweepSmart, Your Full Service Chimney Sweep
SweepSmart is a full-service chimney company based in London, established in 2013.  If you have a chimney in London, Hertfordshire or Essex, we would love to help with any enquiry you have.
We understand how valuable your time is; when booking with us you will receive; a booking confirmation email with a 2-hour arrival window. When we're on our way, we will send you a text message with a tracking link so you can see our exact time of arrival (or we can call if you prefer).
All sweeping certificates and reports can be sent digitally and we accept all card payments or transfers.
SweepSmart has passed the vigorous assessments needed to become a 'Which? trusted trader', has achieved the rank of Master Sweep with the Guild and holds an NVQ in chimney sweeping, so you can count on a top-class and professional service.
Chimney Sweep
If you have a working fireplace, every time any fuel is burnt, some unburnt fuel will be sent up the chimney. This unburnt fuel cools as it travels up and becomes soot, which will build up and restrict harmful fumes from escaping freely. A chimney lined with soot also poses a fire risk.
A working chimney must be swept at least once per year. At SweepSmart when we sweep your chimney, we are qualified to carry out various tests and inspections – allowing you to fully relax in front of your fire.
Chimney Inspection
If you have recently moved into a property and do not know the history of your chimney or experiencing any issues with your fireplace. It's very important to inspect the chimney.
‍
In addition to a sweep, a CCTV chimney inspection is quick, clean and effective.  We use the latest equipment to record high-quality footage of your chimney and provide you with a detailed report highlighting any issues and the appropriate solutions.
Chimney Leakage Test
If you are fitting a new wood/coal fireplace or reinstating a disused fireplace, it is important to test the integrity of the chimney. It is incredibly important to test whether the chimney will be safe to use and not leak dangerous gases into rooms above or into an adjacent property.
‍
In addition to a sweep and camera inspection, we use specialist equipment to test the leakage rates and establish whether a chimney will be safe to use or require relining.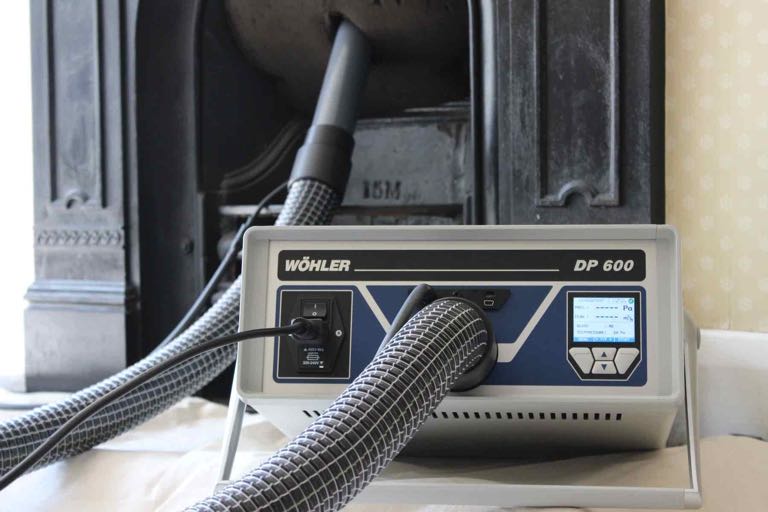 Stove Installations
A Stove is a great addition to any hearth – it looks fantastic and is a green way to heat your home efficiently and economically.
At our sister company StoveSmart we offer fireplace and stove installations along with flue lining and a comprehensive after-sales option.